Museo del Cante de las Minas flamenco museum in La Unión
The mining flamenco of La Unión is commemorated in the museum in Casa del Piñón
Located in the Casa del Pîñón, the Town Hall in the centre of La Unión which is also home to the mining museum and the tourist office, the Museo del Cante de las Minas traces the history of the flamenco traditions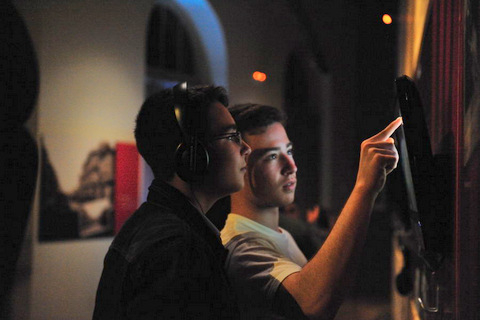 of the town, which date back to the mining boom of the nineteenth century.
Many of the workers and prospectors coming to La Unión and the Sierra Minera during this period were from Andalucía, particularly the provinces of Almería, Granada and Córdoba, and they brought their cultural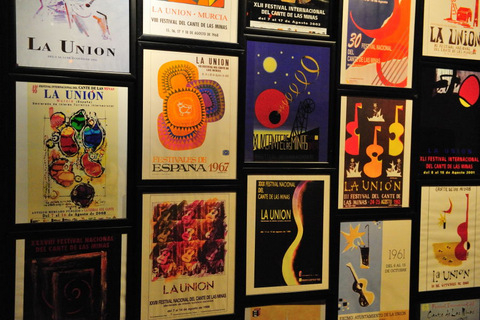 traditions with them. These included flamenco, and the sounds of Andalucía soon became an integral part of La Unión's cultural heritage.
The first international Cante de las Minas festival was held in the Antiguo Mercado Público in October 1961, and since then it has become one of the most important annual events in the flamenco calendar.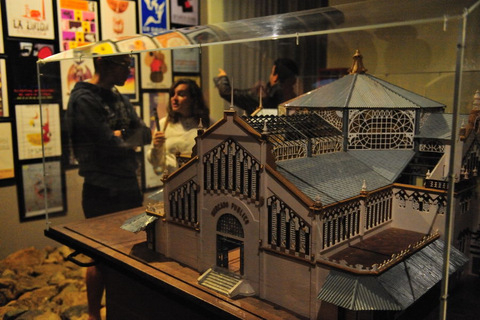 Inside the museum the last two hundred years of the town's history are examined from a mining and flamenco point of view, with exhibits showing the hardships suffered by the miners themselves as well as items and audiovisuals reflecting the area's flamenco heritage.
There are also audio recordings on offer which illustrate the different forms of cante as performed by some of the artists who have participated in the Cante de las Minas Festival in La Unión.
At the same time, interested visitors can visit the Museo Minero, which is also housed in the Casa del Piñón and contains more mining-related exhibits as well as an extensive collection of minerals. This museum has an excellent video in English explaining the history of mining in the area.
This museum is best visited in conjunction with other attractions as it's fairly small.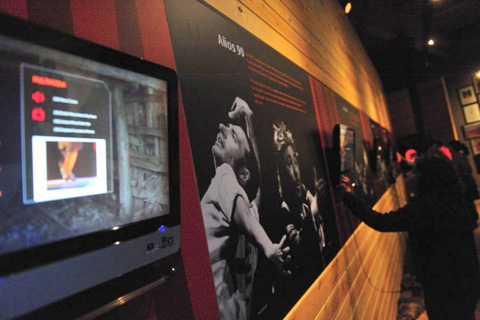 Telephone: 968 541614 (Tourist Office)
Opening hours: Monday to Saturday 10.00 to 13.00
Admission: 3€ (2€ per person for groups of 15 or more)
The museum is closed on 1st and 6th January, 19th March, Easter Thursday and Good Friday, 9th June, 25th July, 15th August, 7th and 12th October and 6th, 8th, 24th, 25th and 31st December.
Admission is free of charge on 18th May (International Museums Day) and 4th December (the feast day of Santa Bárbara, the patron saint of mining).

Click for map, Casa del Piñon La Unión

Contact Murcia Today: Editorial 966 260 896 / Office 968 018 268