Calasparra tourist information.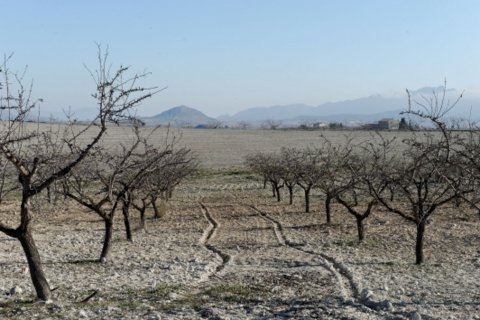 Calasparra is a municipality with around 10,500 inhabitants which is part of the Comarca del Noroeste, in the North-west of the region of Murcia, bordering with Moratalla, Cieza, Mula, Cehegín and Albacete.

Calasparra owes it's rich history to it's geography. criss crossed by the rivers Segura, Argos and Quípar creating fertile riverside agricultural zones, a landscape of rocky outcrops and deep gorges, the Cañon de los Almadenes, the Cueva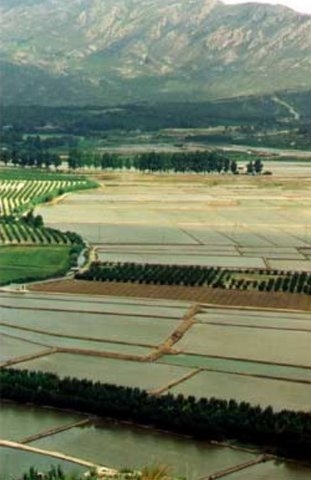 de los Monigotes, the Cueva del Puerto, The Sierras of San Miguel and San José, surrounded by vast plains of dry crop landscapes, where wheat, olives, carobs and almonds grow amidst the vineyards.

Closer to the water's edge, apricots, peaches, pears, apples and cherries enjoy the benefits of a warm southern Spanish climate and irrigation, two factors which also combine to make Calasparra a nationally renowned rice growing area, Calasparra Rice being the gourmet's choice.

These rich natural resources have attracted inhabitants for thousands of years, the Abrigo del Pozo rock paintings testament to a prehistoric presence, the Villa Vieja an abandoned Moorish settlement, the Castle of San Juan a reminder of Mediaeval Calasparra, the Palacio de la Encomienda de la Orden de San Juan de Jerusalén the seat of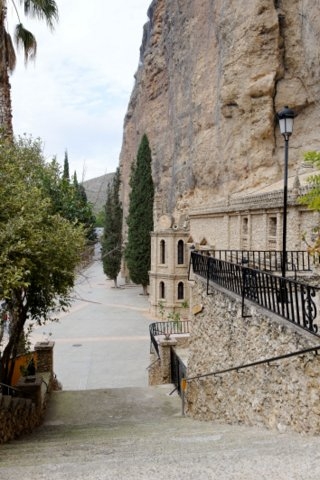 the religious knights which owned Calasparra for 600 years.

And the Sanctuary of La Esperanza, cut out of the rock face, set in riverside gardens, a place of pilgrimage for thousands of people a year and the home of the Virgen de la Esperanza.

The sanctuary is the centre of one of the most important religious occasions in Calasparra every year, the Romería de la Esperanza, although the Fiestas held in honour of the town's patrons, the Fiestas patronales de San Abdón and San Senén also attract vast crowds due to the encierros, or bull runs, which form a central part of the events. The autumn Feria is dedicated to rice and bullfighting, whilst the Semana Santa and Flamenco festival are also important cultural activities in Calasparra.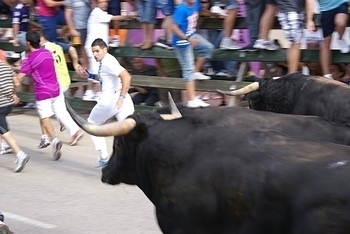 Agriculture: fruit production and canning, as well as rice production, remains the most important industry, although rural tourism is also an important element of the local economy, allied with residential tourism, which has attracted a good number of expat residents to make Calasparra their home on two urbanisations built within the municipality.The combination of culture, landscape and tourist activity combine to make Calasparra an attractive municipality which retains the true essence of Murcia and a good base from which to explore the North-west of the region.
SELECT A SUBJECT OR READ THE LATEST TOWN ARTICLES BELOW
town
Thank you for supporting Murcia Today

town
.
Contact Murcia Today: Editorial 966 260 896 / Office 968 018 268